Rancho Cucamonga Family Lawyer
Family law is a broad area of civil law where many types of cases unfold. Family law cases often pertain to marriage, divorce, and custody of children, and some family law cases can escalate into very complex court battles. Having legal counsel you can trust is an invaluable asset no matter the type or complexity of a family law case you face. The Rancho Cucamonga family law attorneys at All American Law can provide the guidance and support you need no matter what your family law matter entails.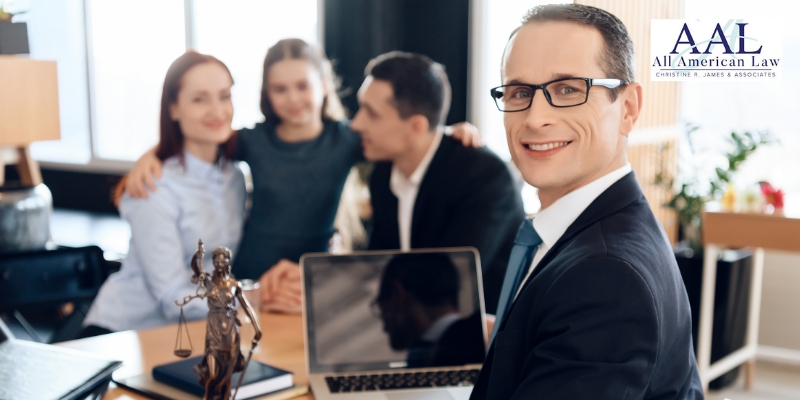 Representing Rancho Cucamonga Clients in Family Law Cases
Our team understands the emotional strain that any family law case can cause. Whether you're preparing to end your marriage or facing a different type of challenging case, our team will carefully review the details of your situation and help you make informed choices about every phase of the case. We begin by listening to your story so we can learn how to best support your individualized situation, as all family law cases are different. The Rancho Cucamonga family law lawyers at All American Law have more than 30 combined years of experience representing clients in a wide range of family law cases and are ready to put this experience to work for you.
Why Should I Hire a Rancho Cucamonga Family Law Attorney?
It's never wise to attempt to handle any legal case without an attorney. Even if the situation seems perfectly straightforward, navigating the procedural requirements of the California family law system can be incredibly challenging without the support and guidance an experienced Rancho Cucamonga family law attorney can provide. Your legal team will help you prepare for every stage of your case, assisting you in determining the best legal strategy available to you. Our firm believes in client-focused representation, and we know there are no cookie-cutter legal strategies suitable for all clients.
Deciding who to choose to represent you in a family law matter can be difficult. As you seek a Rancho Cucamonga family law attorney, consider your priorities when it comes to the qualities you want in a lawyer. Often, people want representation that is trustworthy and has a communication style that matches theirs. As you speak with potential lawyers, consider their communication style, promptness, and how well their personality matches yours. Some attorneys can be very straightforward with little regard for the emotions you might be feeling during this time, so make sure your personalities mesh to avoid disappointment down the road.
When choosing a family law attorney, you are entitled to ask questions about their training and experience to ensure you are hiring someone who will help get you the best outcome possible. Some lawyers have a broad scope of practice, which has its place in some situations. In a high-stakes family law case, however, you may want someone who specializes in the particular area you require assistance with, such as an attorney who only works on divorce and child custody cases. Present your situation and ask potential attorneys if they have represented clients in situations like yours and find out the outcome of those cases. Some attorneys can provide references of past clients upon request, which can help you gain valuable insight into how they operate.
The outcome of your family law case is likely to influence your life in many ways for years to come. It's easy to feel uncertain and doubtful about your situation if you do not have experienced legal representation on your side, and the team at All American Law can help you approach the situation with greater understanding. We've helped clients throughout the Rancho Cucamonga area with a wide range of family law cases and can apply our professional experience to your situation.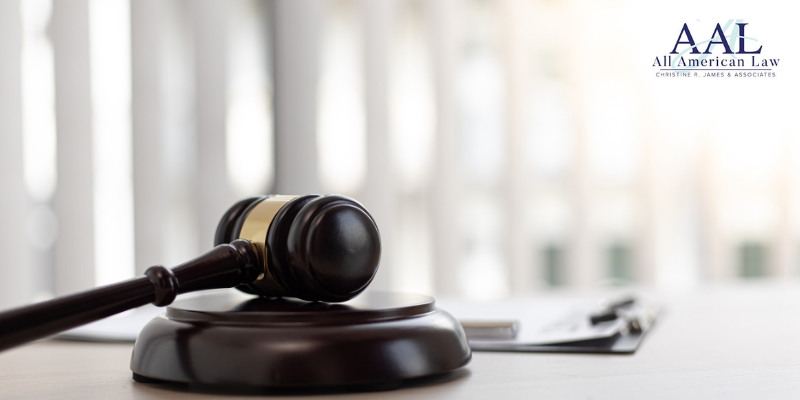 Family Law Cases We Handle
When facing any legal case, it's essential to seek legal representation from an attorney with solid experience handling cases similar to yours. Family law is quite broad, and the team at All American Law has extensive experience handling many types of family law disputes, including:
Divorce cases. These are some of California's most commonly filed family law cases, and every divorce case is unique. Whether filing for divorce or responding to your spouse's divorce petition, we can help you determine the best strategy to approach your divorce confidently. Divorce is not as simple as ending a marriage and going your separate ways. There are many arrangements to make after a divorce which could include child custody agreements, visitation arrangements, child support payments, spousal support payments, and property division.
Child custody determinations. The California family court system has the final say on any child custody dispute. The judge overseeing your case will need to ensure the final custody order suits your child's needs and best interests. These are some of the most emotionally stressful cases any parent will experience, and our team can provide the support and guidance you need to handle all of your custody determination proceedings effectively.
Child support determinations. When a marriage involving children ends in divorce, how the children's needs will be met has to be determined. Both parents will often continue contributing to the finances involved with raising a child, which could involve child support payments being made from one co-parent to the other. This is determined by the court through a review of financial information and the child custody arrangement. Our team can help with the preparation of financial statements to assist in making sure an agreement that is fair to all is reached.
Spousal support determinations. California recognizes different types of spousal support that may be required following a divorce, depending on the financial situation of both parties involved. If one spouse had been financially dependent on the other during the marriage, they likely need continued support to transition from a two-income to a one-income household. In these cases, the judge will order the more financially stable spouse to make spousal support payments for a temporary or indefinite amount of time. Our team can represent either spouse in these situations to ensure an accurate financial picture is provided to the court and a fair agreement is reached.
Legal separation. If you and your spouse have experienced tension in your marriage but are unsure whether divorce is right for you, legal separation is a way to remain legally married while giving each other space and time to cool tensions to make clearer choices about your future. Our team can help through legal separation proceedings, which may help you and your spouse resolve your issues with time or serve as a springboard to a more streamlined divorce.
Paternity disputes. It's vital for parents to accurately establish a child's paternity when facing a custody dispute or child support determination. A court-ordered paternity test may be necessary for a mother to hold her child's father accountable for support, or a father may need a paternity test to assert his parental rights or prevent paternity fraud.
Post-judgment modification. The family court system allows any party with a standing family court order to request reasonable and necessary changes to their family court orders through the modification process. Modifications to support payments or custody arrangements may arise if either spouse has a significant change to their financial status or moves out of the area. A Rancho Cucamonga family law attorney can help their client draft an effective modification petition and prepare for the subsequent hearing, helping them secure the changes they need.
Domestic violence cases. It's an unfortunate reality that thousands of people in California experience all types of domestic violence each year. These cases often lead to extensive family law proceedings regarding child custody and visitation and criminal proceedings. All American Law offers legal counsel to victims of domestic violence and individuals accused of committing domestic violence.
All American Law can provide effective legal counsel in your family law case. Our team believes in providing client-focused legal representation, so we'll take time to get to know you and your situation to provide individualized counsel through every stage of your case.
What to Expect in California Family Law
It's common for family law matters to involve many variables. For example, your divorce may entail not only a complex property division dispute but also a child custody determination and related proceedings. A domestic violence case can potentially lead to post-judgment modification of a standing family court order, affecting custody and support for any children involved. Ultimately, any family law case can be more complex than you initially expected, and it's best to approach these situations with legal counsel you can trust.
Some family law matters can be resolved outside of the courtroom without the necessity of a trial. Our legal team can assist with negotiations or mediation when parties are willing to work together to reach an agreement outside of a court case. Mediation can save time and money and provides the parties with more control over the outcome of their agreement. If an agreement cannot be reached outside of court regarding matters such as custody, property division, or modifications to support payments, then a judge will review the evidence and make all the decisions on your behalf, leaving you with little control.
FAQs About Rancho Cucamonga, CA Family Law
How much does a family law attorney cost in California?
The cost of hiring a family law attorney can vary in California, depending on the type of case, as well as your specific location, how complex the case is, and the pricing structure of the law firm. In California, family law attorneys charge between $100 – $400 on average, but charges can be even higher. While these can be significant costs, it is important to consider what you could lose without the representation of an experienced lawyer, such as money, property, and time with your children.
What are the requirements for filing for divorce in California?
California has residency requirements that couples must meet to be eligible to file for divorce. At least one person in the marriage must have been a California resident for a minimum of 6 months before filing. One spouse must also have lived in the county where you are filing for at least three months. There are no requirements for how long a couple must be separated before filing, so meeting the residency requirement is the main thing to consider when beginning the process.
How do I get custody of my child?
To attempt to get full custody of your child, you will need to provide compelling and valid evidence to the court indicating sole custody is the best option for the child. Often, judges feel that time spent with both parents is in the best interest of the child, but there are exceptions to this. If you are involved in a custody battle, and especially if you are seeking sole custody, the representation of an experienced family law attorney will be invaluable in your fight.
Am I required to have a legal separation agreement prior to filing for divorce?
There is no required separation period in California before filing for divorce. There is a mandatory six-month waiting period, however, which California follows regardless of whether both parties agree on the separation and its terms. The waiting period gives the couple the opportunity to consider whether they want to reconcile their marriage or ensure they are both committed to the divorce without rushing the process.
Experienced Legal Representation You Can Trust
The Rancho Cucamonga family law attorneys at All American Law can provide comprehensive legal counsel for all aspects of your case. We can help you determine the best way to minimize litigation to curb your legal costs and help you secure a family court order as quickly as possible. We'll also help you address all of the variables present in your case to minimize the chance that you will need to return to court in the future.
It's natural to feel uncertain about the best steps to take when facing a family law case, regardless of how simple or complicated your case may be. All American Law is ready to provide the support and legal guidance you need in this difficult time. Our team is experienced in all aspects of California family law, including divorce, custody, property division, domestic violence, order modifications, and more. If you're ready to discuss your case with an experienced team of Rancho Cucamonga family law attorneys, contact us today to schedule a consultation and learn more about the legal services we can provide in your specific situation.